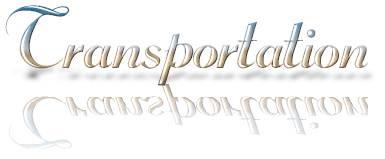 When you think of transportation to your prom, do you think of a limousine? If you do, then you're not alone. Many couples rent limos for the prom. Although they're a great way to arrive in style, they are expensive. The average limo costs about $100 an hour. (If you live in a major metropolitan area, expect to pay more.) If you really want a limo, you can cut costs by sharing it with another couple or two. This can put a limo within your reach.
If a limo's just not your thing, there are other interesting options. Some of you might want to consider renting a horse-drawn carriage. If your parents or a family friend have an antique car, you might want to pay them to rent it for the night. Some cities also have businesses that rent Rolls-Royce's. Wouldn't that be a great entrance?
Of course, it's not a crime to take your own car to prom. Why not? It's safe, reliable, and more affordable. Wash and wax it on prom morning, and your own wheels will be ready to take you to your dream night.