It's almost here - Prom 2001.
Are you excited?
Are you ready?
Ready or not, here it comes!
We here at PromAdvice are ready to help
make your prom the best ever!
There's a lot of things to consider
when planning your prom. There's a dress,
hair, makeup, accessories, dinner, flowers,
and, of course -
your date!
Below are different categories of prom
topics. You'll find prices, advice,
related links, and advice directly
from me, your PromAdvisor herself!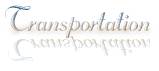 Still have questions?
Need advice?
I'd love to help you!
You can email me at: